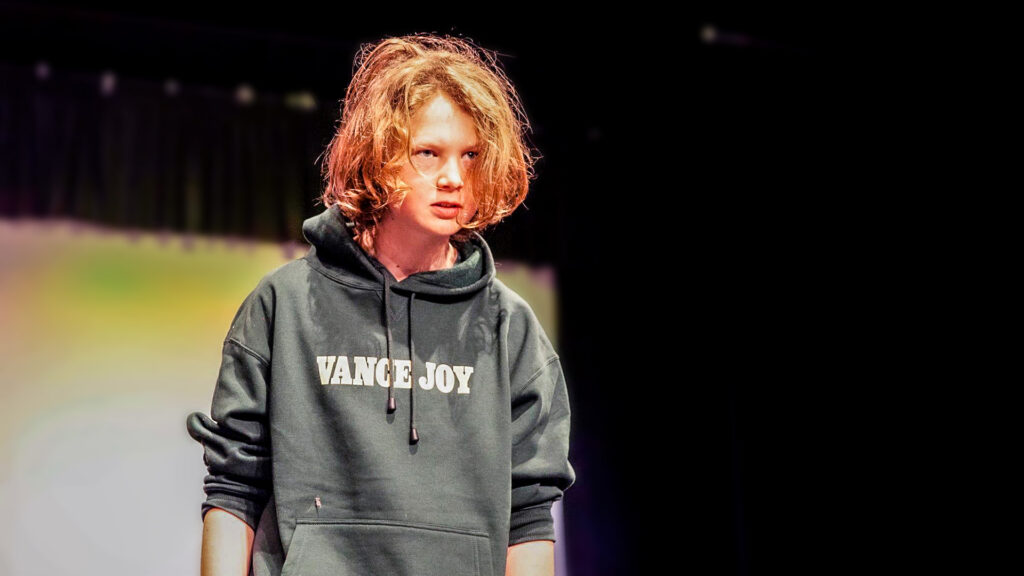 The Program
Our program is set in consultation with our students and tutors, teaching to the strengths, expertise and interests of our tutors. As students move through age groups they move through increments of craft and skill, improving and learning new levels of professionalism at each stage.
What begins as "games" in our Little Tackers classes, grows to be "exercises" the next levels up, until we reach "tools" and 'stagecraft' for our senior student ensembles such as On The Fringe and  KINDRED.
Each set of classes aims to develop particular aspects of theatre craft – character development, understanding of the history of theatre, improvisation, voice, movement for actors, writing for the stage, bringing issues to life, deconstructing ideas, exploring subtext, wrestling with language, physical / hand eye coordination. All of these are transferable skills and many of our former students talk about the ways in which they use them in everyday lives such as in their careers as osteopaths, lawyers, teachers, directors and business owners.
Please find our relevant policies and codes here:
SAYarts Child Safe Env Policy v2019