Please find our relevant policies and codes here:
SAYarts Child Safe Env Policy v2019
SAYarts staff code of conduct V1-2019
Managing Director and Creative Producer, Bec Pannell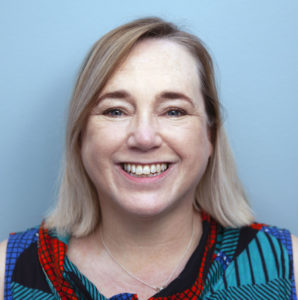 Bec has had a varied career. For seven years she was the live-in Principal of a residential university college (living with over 200 students), a lecturer in Cultural Studies, Australian Studies and Tourism at Flinders University; an Associate Dean at Flinders University Hall (residential) and a lecturer/tutor in the Centre for Staff Development at Flinders University where she worked with new tutors and lecturers to help them develop their teaching skills. Throughout this period Bec contributed many conference papers, published in academic journals, edited academic work and was a long time representative on the Flinders University OHS Committee. Her areas of academic research included Australian film and theatre, theories of the body, postcolonialism, and religion in Australian performing arts. Her PhD remains incomplete because she threw herself into life in college – working with young and emerging adults.
During her career in the arts, Bec was privileged to work alongside directors such as Kim Durban and Nigel Jamieson, and to work as an actor, dramaturg and assistant director in Melbourne and Adelaide. During her time at CPA she was fortunate enough to work with international voice teachers Frankie Armstrong and Jo Estill and the wonderful mime Jacques Le Coq. She is the former General Manager of Urban Myth Theatre Company, and it was because of the relationships she formed there with the children and parents that she decided to continue the work of Urban Myth through SAYarts.
Bec's teaching specialisation is Speech and Drama. Bec has her Associate Diploma from AMEB in Voice (Teaching) as well an Assoc Dip Performance Centre for the Performing Arts (Where she was taught by the wonderful David Kendall, Peter Dunn and Jenn Havelberg), a BA Hons in History and English from The University of Adelaide, and heaps of professional development quals for working in adult education. Most recently Bec has worked for Patch Theatre (fill-in Executive Producer) and Restless Dance Theatre in arts administration. Alongside managing SAYarts she also works for the History Trust of South Australia, Peta Shannon Speech and Drama and SA Speech and Drama.
Bec's job at SAYarts is all the administrivia, keeping us up to date with legislation pertaining to working with children & young people, networking, applying for grants, and generally making sure that everyone is happy!
"I feel so privileged to work with these students – it is a very rewarding experience knowing that for some of these kids, these classes are the best thing that happens to them all week. What we do here is worthwhile. The arts produce creative, empathetic, thinking, well-rounded human beings. SAYarts contributes to a positive and sustainable culture of problem solving and innovation." Bec Pannell
Lead Teaching Artist & Social Worker, Tamara Lee Collins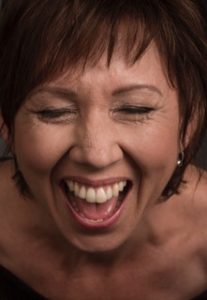 Currently working with multiple companies as a drama workshop facilitator and also Social Worker, Tamara Lee Collins draws on her extensive and varied experience as an actor. After graduating from acting college in 1998, she had the pleasure of extensively touring South Australia and interstate with Splash Theatre Company, and once based in Adelaide she went on to work on various theatre productions with companies such as: Chopt Logic, Holden Street Theatres, Junglebean and SULIS Theatre Company from the UK. In 2008 she performed the one-woman play "A Solitary Choice" which went on tour to the Edinburgh Fringe, Seymour Centre in Sydney, Theatre Works in Melbourne and the Kansas City Fringe in the US. In the five.point.one Adelaide premiere of 'That Face' she played Martha for which she won the Adelaide Critics Choice Award. She was in Flying Penguins' production of "The Dark Room" for the State Theatre Company's Umbrella initiative, Tutti Arts production; "Eye Music", "This Storm" with The Un-Rest Cure – written by Ben Brooker and she has worked with Van Badham on "Late Night Story". Her Film and TV credits include 'Look Both Ways', 'Closed for Winter', 'The Marriage of Figaro' 'McLeod's Daughters' and Tim Minchin's 'Upright'. She has also enjoyed taking part in various short films such as; 'Aunty Joan's Friendly Grotto', 'One Mans Treasure', 'The Luck of the Irish', 'Things Have Changed', Police training video 'Dark Blue' and 'Davi', directed by Victoria Cocks. Tamara also has extensive experience participating in role-plays for various exam environments, drama workshops and training. She is a Social Worker and Drama Facilitator as well as an Actor to and looks forward to combining her arts practice with the health profession in a creative, community-focused context. Tamara's most recent production was Sarah Peter's play Blister at Holden Street Theatres in July 2019 for which Tamara had to create multiple characters.
We recently asked Tamara why she loves working with young people:
Why have you chosen to work with kids? 
Working with kids is something that I continually find inspiring and joyous. It is a privilege to get to know the young people we work with. I love the challenges, flexibility & commitment that the work involves. 
What is the most surprising thing you learnt about yourself working with kids?
I've learned that I can embrace chaos as a positive aspect to a workshop, or a project, or life. Working within this area means there will be moments of (productive & creative) chaos and embracing that is something I find essential. *by chaos, I don't mean a workshop without structure. I mean the type of natural chaos that we need to move through as a group in order to find the really good creative stuff!
Why is youth theatre important in the arts ecology? 
Youth theatre is about finding and enhancing personal strengths, contributing to a community, belonging, skills development, confidence building, acceptance, learning resourcefulness… the list could go on and on. It's a learning platform that can set young people up as a foundation towards a fulfilling arts career. Or a valuable addition to life skills development.
What delights you most about working with kids? 
Their voracity and uniqueness. It inspires me all the time and keeps me laughing!
Lead Teaching Artist Laurie Rea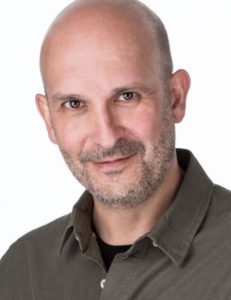 Laurie was originally trained at Salford University in the UK, where he was lucky enough to have a real grounding in acting. He then went on for more formal drama training at ALRA (The Academy Of Live & Recorded Arts), in London.
Laurie has been acting professionally for almost twenty years now, and in that time he has worked in TV, Theatre and Film.In 2016, he moved with his family from his hometown of Manchester in the UK, to Adelaide in Australia. As well as acting here, he also teaches Speech and Drama at several schools.
Laurie's interests outside of the performing arts include: an obsessional passion for alternative/independent music, and script writing for both stage and screen. Laurie teaches for Star Academy, SA Speech & Drama, Peta Shannon Speech & Drama and for SAYarts he takes our Bowden classes.
Teaching Artist Dr Tiffany Lyndall-Knight

"I'm thrilled to be working with SAYarts, an organisation that puts young people's ideas, voices and aspirations at the core of everything they do.  I believe that compassion, collaboration and playfulness are fundamental to the creative process. While I strive to challenge students intellectually and creatively, I also believe it's crucial that the rehearsal room remains a space that fosters friendships and personal growth. I'm committed to introducing young people to new skills and ideas that can inform the way they see the world — and see themselves."
Tiffany recently appeared in Hydra with Queensland Theatre and the State Theatre Company of South Australia. She has performed Emily Steel's multi award-winning play 19 weeks at the 2018 Melbourne, Adelaide and Perth Fringe Festivals, garnering Best Professional Female Performer at the 2018 Curtain Call Awards. She has performed with theatre companies across Canada, including Vancouver's Stanley Theatre, Manitoba Theatre Centre and eight seasons with Bard on the Beach Shakespeare Festival.  Tiffany has been nominated for four Jessie Richardson Theatre awards for her work on Vancouver stages. On screen, she has appeared in many leading and recurring roles, including Battlestar Galactica, Stargate SG-1, Wanted, ANZAC Girls, and the feature film Mothers and Daughters, which premiered at the Toronto International Film Festival and won Most Popular Canadian Film at the 2008 Vancouver International Film Festival. Tiffany's directing credits include Blister (Sarah Peters/Holden St Theatre), Gone Viral (Freerange Theatrix/DreamBIG Festival), Man in a Bag (Polygraph Collective), Charming and Rose: True Love (Vancouver Fringe) and The Crucible (Flinders University Drama Centre). Tiffany has been a teaching artist throughout her career, working with organisations including Flinders Drama Centre, Adelaide College of the Arts, Urban Myth, SA Casting, Bard on the Beach Shakespeare Festival and as an associate artist at the Gateway Academy of Performing Arts, Vancouver. She was awarded a PhD in Theatre from Flinders University in 2018 and was the recipient of the Vice Chancellor's Prize for Doctoral Thesis Excellence. Tiffany is a proud member of MEAA and president of the South Australian branch of Actors Equity. She will next appear in The Wolves at Rumpus, the new home of South Australian independent theatre.
Playwright & Teaching Artist Alan Grace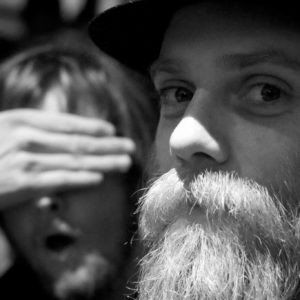 Alan Grace has long been a SAYarts favourite. He wrote Goddess on a Highway (2019) and I Still Have No Friends (2018) for Claire Glenn and On the Fringe. He is highly regarded as an actor, theatre-maker and playwright. Alan graduated from AC Arts (Acting) in 2007, and was Dramaturge/Assistant Director for floogle's Ollie and the Minotaur for Fringe 2008.The Embryos, written by Alan, was produced in Fringe 2010, and received a nomination for the Jill Blewett's Playwright's Award. In 2010, for Duende he directed Theatre Ltd, wrote Pinter in the Pub for Urban Myth, and participated in Vitalstatistix' Adhocracy.
In 2011, his play No Hello premiered in Fringe, garnering a Inspace Development Nomination, and was listed in dB magazines Top Ten Shows of the Year. He conceived The Play-Off Challenge and directed Bigger than Beanbag for it. Duende premiered Slicing and Dicing!!! directed by Peter Dunn.
In 2012, Duende premiered German Diary and Truth Teller – which he produced and directed. Second years at AC Arts performed Hysterical Blindness, directed by David Mealor with dramaturgy from Aarne Neeme. He produced the Second Play-Off Challenge and directed the winning play Red Ink by Duncan Graham, and participated in Adhocracy 2012 with the resident artists, Parachutes for Ladies. His play sex play premiered in the Blackbox season in November that year, and Reckless Abandon was read for five.point.one's Reading Sessions.
In 2013 The Shelter is a Trap, for Urban Myth/No Strings Attached Theatre of disability, an epic featuring a cast of more than twenty women, with many scenes performed exclusively in AUSLAN was comissioned. He  participated in Forever Now initiative, working with APHIDS and Jeff Kahn, which will send a golden record of art into space. He is currently working on new collaborative projects with female identifying artists in Adelaide.
Alan is really excited to be working with SAYarts in the capacity of writing mentor.
Teaching Artist Brittany Plummer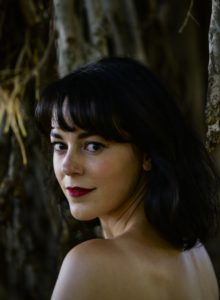 Britt Plummer is an actor, theatre-maker, teacher, and director of FRANK. Theatre, she is a graduate of the Adelaide College of the Arts (2010) and École Philippe Gaulier (2018), in France. Specialising in bouffon, clown, and vaudevillian styles, Britt is driven by theatre rooted in the realms of pleasure, play, and connection with the audience.
Britt has worked with Spymonkey (UK), Stans Café (UK), Punctum (VIC), ActNow, AC Arts, Flabbergast Theatre (UK), Acadamie Versailles (FR), Foul Play, Early Worx, Slingsby, Five.Point.One, Monski Mouse, and STCSA.
In 2019, Britt has performed with Punctum (VIC) in the immersive durational piece Punctum's Public Cooling House at WOMADelaide, and Bunjil Place as part of Climate + Art = Change Festival, with Stan's Cafe (UK) assisting with the installation work Of All The People In All The World, as part of DreamBIG Children's Theatre Festival, and with Flabbergast Theatre (UK), joining the London cast of The Swell Mob presented by the Adelaide Festival Centre at the Adelaide Cabaret Festival. Britt has also been developing and touring her devised solo show Chameleon, which she premiered at MakeSpace in the Adelaide Fringe Festival 2019, and received an Adelaide Fringe Weekly Award for Emerging Artist. Britt further developed the work during her residency at The Mill before touring to Edinburgh Festival Fringe 2019. She will be taking the show to FRINGE WORLD Festival Perth in 2020.
Britt has many years experience teaching acting to children and adults, she is a regular teacher of Le Jeu, Neutral Masque, Mask Play, Bouffon and Clown to acting students at the Adelaide College of the Arts.
Teaching Artist Hew Parham

Hew is a graduate of Flinders University Drama Centre, Adelaide Australia.  In 2007 Hew was the recipient of the Neil Curnow Award where he studied at The Hunter Gates Academy of Physical Theatre one-year program in Canada. Hew has also extensively trained and mentored in the in the Pochinko Clowning/Clown through Mask Method with John Turner at The Manitoulin Conservatory for Creation and Performance (MCCP). In 2009 Hew returned to Manitoulin Island where he undertook a three-month mentorship to further his skills with Turner. In 2013 Hew received a grant from Arts SA to work with British Physical Comedy troupe Spymonkey in London, England.
Hew has developed several solo shows with his comedic characters – including Odyssey Schmodyssey which played at the Sanguenay Fringe Festival in Quebec, Canada as well as the Amuse Bouche New York Clown Theatre Festival; The Giovanni Experiment and Giovanni! which also played at the New York Clown Theatre Festival in September 2014 and more recently at The Wonderland Festival in Brisbane, Australia. In 2016 Hew was commissioned to produce a new work at The Adelaide Cabaret Festival Rudi's The Rinse Cycle.
In 2017 Hew was employed by Melbourne based company Bunk Puppets to tour their show Sticks Stones Broken Bones to Norway, Germany and China. Hew won the 2004 Melbourne Fringe Award for Best Spoken Word Performance for Pounding Nails into the Floor with My Forehead, other credits includes: The Tension of Opposites (Capture The Flag Collective/Adhocracy); Me and My Shadow (Patch Theatre Company); Superheroes (Stone/Castro); Gorge (Brink Productions); Big Smoke (Riverland Youth Theatre Company); Boo! (Windmill Performing Arts); Berlin Cabaret (Weimar Productions); Significant Others (Oddbodies); Tomfoolery (Loaded Productions); and Don's Party (Holden Street Theatre).
Hew has also directed Light Minded (AC Arts); The Good Doctor (Accidental Productions); The Little Blue Parcel and Mouth Music (Tutti Arts) and devised the performance No Strings versus Godzilla with No Strings Theatre of Disability. He is the resident Clown teacher at Flinders University. Hew recently performed in Sarah Peter's play Blister alongside Ashton Malcolm and Tamara Lee Collins
Assistant Teaching Artists
Timothy Mackie
Timothy is an actor with a fantastic movement and dance background! For SAYarts Tim has assisted Laurie at Bowden, and is part of the new team at Burnside teaching Acting Essentials. He also helped create our Unforgettable Memory Box program for the 2019 October school holidays. He is a graduate of AC Arts, and brings a wealth of performing experience including
Folie en Famille, X Space, Adelaide, SA, 29 March 2018
Roberto Zucco, Adelaide College of the Arts, Adelaide, SA, 28 November 2017
Romeo and Juliet, Adelaide College of the Arts, Adelaide, SA, 13 June 2017
DNA, Adelaide College of the Arts, Adelaide, SA, 30 March 2017
The Full Monty, Stirling Community Theatre, Stirling, SA, 29 April 2016
The Goodbye Girl, Arts Theatre, Adelaide, SA, 3 June 2015
She Loves Me, Arts Theatre, Adelaide, SA, 4 June 2014
Angus Leighton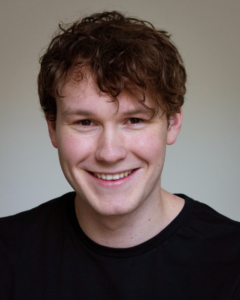 Angus is a graduate of the Adelaide College of the Arts – attaining his Advanced Diploma of Acting in 2017. Since graduating Angus has secured varying roles in TV and theatre. He starred as Kane in Duncan Graham's One Long Night in the Land of Nod during Fringe Festival 2018, and Steve in Chris Isaac's Flood in 2019 with the Cabbages and Kings Collective – both of which won BankSA's 'best theatre' Fringe Weekly Award in their respective years. He has performed live shows to school audiences with ActNow Theatre Company and educational shows about road safety with RAA. He has also undertaken creative developments with State Theatre Company of South Australia and Patch Theatre Company.
Angus has starred in TVCs for BusinessSA and University of Adelaide and has also appeared on ABC's Gruen XL. He made his TV debut in Season 3 of Matchbox Pictures' and Channel 7's Wanted starring alongside Rebecca Gibney and Geraldine Hakewill in 2018. Angus has recently finished performing a season of Patch Theatre Company's new show ZOOM – of which we was a key deviser and performer. He has also toured their existing work Me and My Shadow across regional areas in Australia.
Erin Perrey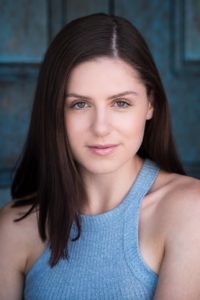 Erin is currently working full time on Mortal Kombat! She is a graduate of AC Arts, and has worked for Splash Theatre Company touring with The Book Show. Erin is also busy creating a Fringe show for kids.
Harry Ollerenshaw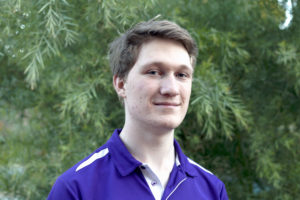 Harry has been with SAYarts since our beginning, first as a member of Mythconception with Nicole Allen then moving into Troupe Mythos. For SAYarts Harry performed the lead role in Aftershocks (Adelaide Fringe), Zeus in This Bloody House, The Prince in Grimmer. He now assists Claire Glenn with the Little Tackers and Tackers and often gets to participate in their antics. Harry is a musician – his instrument is the trombone and we love that about him. Here's Harry performing (with his trombone) in Bad Jelly The Witch for performance day 2019.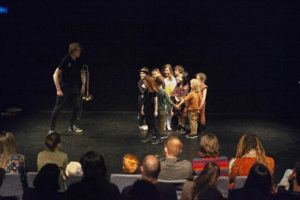 CHILD SAFETY/CREDENTIALS
SAYarts is committed to the safety and wellbeing of all of our students and members. As such, we take Child Safety and First Aid seriously. We are also keenly aware of the needs and issues that surface during the development of children and in particular, emerging adults.
Rebecca Pannell has completed training in Child Safe Environments. She also has over 11 years experience as a live-in Dean/Principal on University campuses in a pastoral, academic and operational role. She was central to the development of pastoral care and wellbeing programs and training across the residential community sector in Australia.
Our core tutors are all working creative professionals with accredited training through a national theatre school such as AC Arts. They have decades of experience and all are police checked.
All of our child-aged workshops have two tutors: a full tutor and an assistant tutor who is usually recruited from the Senior Ensemble to train as a tutor. This helps protect the children and the staff. All of our Assistant Tutors are police checked. All tutors undergo a workshop at the beginning of each year that outlines their responsibilities before, during and after workshops.
Managing Director/ Creative Producer Rebecca Pannell has the following accreditations:
Fire Safety and Chief Warden
Senior First Aid
WHS for supervisors
Youth Mental Health First Aid
Child Safe Environments
Asthma First Aid
RSA
Frontline Management (Flinders / TAFE)
Bachelor of Arts Hons (Adelaide)
Diploma of Performance (Adelaide College of the Arts/CPA)